Announcements
---
Stoneleigh Replacement Auctions 2022
Our next online Stoneleigh replacement auction will be held on Saturday 3rd September, followed by Saturday 3rd December and in 2023 the first Saturday of March, June September and December. We have a superb selection of items entered for September and welcome further lots for December. Please watch the Preview gallery for regular updates.
---
Bloxham Replacement Auctions 2022
We expect to hold at least three sales in 2022 and dates will be announced in due course. The next sale will be held on 10th September 2022.
---
Upcoming Gallery
The images for future sales will be posted in this location. Further images will be added on an ongoing basis, so watch this space! https://gcrauctions.com/upcoming-gallery/
---
Model Auction
A wide range of interesting and unusual entries have already been catalogued and photographed and a preview will be available next month. There have been some delays in the preparation of this catalogue and the event will now be held in the new year. Entry: 300-400 lots.
---
Photographic Negatives and Slides
During 2022, we will be offering a wide selection of photographic material. This includes the Edward Wallis Collection of negatives, primarily GWR and SR constituents, signalling and other infrastructure. We also have a wide range of negatives and slides consigned to us for sale.
Sale Highlights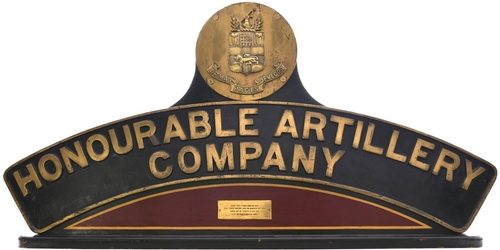 GREAT CENTRAL RAILWAYANA AUCTIONS AUCTION 6 MARCH 2021
The second of our regular monthly on-line 200 lot auctions held on 6 March 2021 was another successful event with top prices achieved across a wide range of categories. Top billing went to the superb Royal Scot class nameplate and badge HONOURABLE ARTILLERY COMPANY which four keen bidders took to an excellent hammer price […]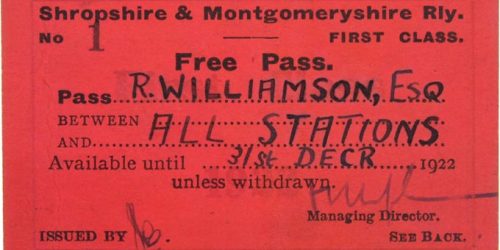 Railway and Tram Tickets 02 FEBRUARY 2021 (click here)
An alternative to our live Paddington sales with results. http://www.paddingtonticketauctions.co.uk/
GREAT CENTRAL RAILWAYANA AUCTIONS AUCTION 20 FEBRUARY 2021 (click here)
The first of our regular monthly on-line 200 lot auctions held on 20 February was a huge success. Originally scheduled for 6 February but postponed for Covid 19 reasons, the auction achieved top prices in many categories. Top billing went to a totem from the closed London terminus BROAD STREET which made a staggering […]
Testimonials
Great auction, thank you. Fantastic, great entertainment.
Many thanks for you help. Enjoyed the auction. Looking forward to the next one.
Thanks for a great auction on Saturday. Most enjoyable.
Mr M D
Suffolk - 20/02/21