Current Auctions
Closing Date
Thursday
26 November
Rail Aid Charity Sale
Charity auction of modern traction items
Online
Upcoming Auctions
Closing Date
Friday
15 January
GCR "Fortnight" Auction
Sale of railwayana
Online
Closing Date
Tuesday
2 February
Railway and Tram Tickets
An alternative to our live Paddington sales
Online
Recent Sale Highlights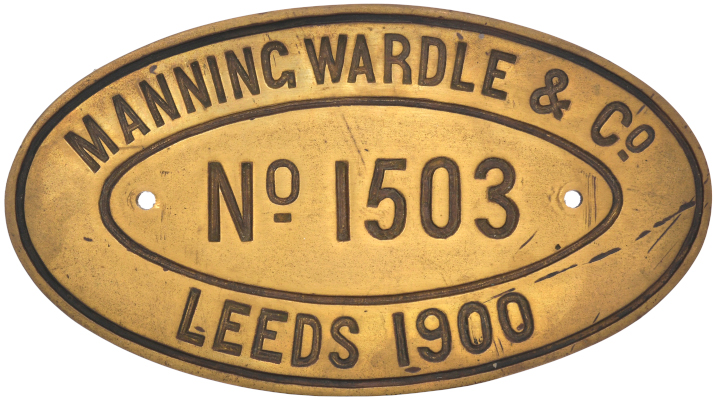 Manning Wardle, 1503, 1900 worksplate
A worksplate MANNING, WARDLE 1503 of 1900 from a standard gauge 0-6-0 saddle tank.
Sold for
£840

Moorthorpe & South Kirkby totem
A BR(NE) totem sign, MOORTHORPE & SOUTH KIRKBY, (f/f), with black edge lettering. The station was renamed Moorthorpe in 1961 and the totems replaced.
Sold for
£2,900
Royal Fusilier nameplate
A nameplate, ROYAL FUSILIER, from the LMS Class 7P Royal Scot 4-6-0 No 6111, BR 46111, built by the North British Locomotive Co.
Sold for
£10,200
5605 Smokebox
A smokebox numberplate, 5605, from a GWR 5600 Class 0-6-2T built at Swindon in January 1925.
Sold for
£800