Upcoming Auction Items
THE SOUTH STAFFORDSHIRE REGIMENT locomotive nameplate
- from an LMS Royal Scot Class 7P 4-6-0, BR 46143

QUEEN ELIZABETH II, locomotive nameplate
- from Class 91029, later 91129.
BALMORAL locomotive nameplate
- from the Peppercorn A1 Class 4-6-2 No 60140.
Shap Station BR(M) station direction sign
- British Railways Shap Station with directional arrow.
Upcoming Auctions
Closing Date
Saturday
6 February
Live GCR Auction
Online replacement for our flagship Stoneleigh event - 200 lots!
Online
Closing Date
Tuesday
2 February
Railway and Tram Tickets
An alternative to our live Paddington sales
Online
Recent Sale Highlights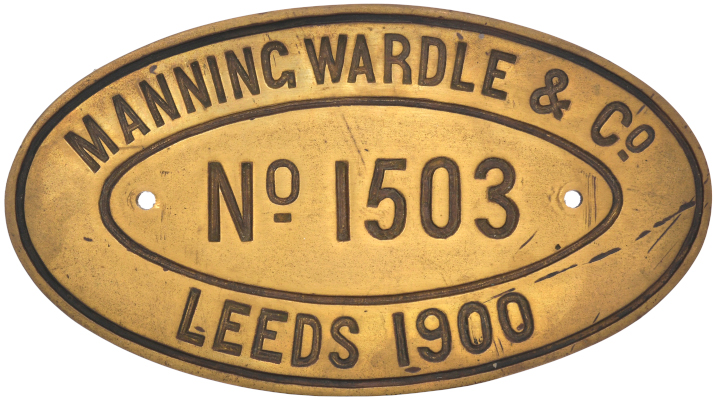 Manning Wardle, 1503, 1900 worksplate
A worksplate MANNING, WARDLE 1503 of 1900 from a standard gauge 0-6-0 saddle tank.
Sold for
£840

Moorthorpe & South Kirkby totem
A BR(NE) totem sign, MOORTHORPE & SOUTH KIRKBY, (f/f), with black edge lettering. The station was renamed Moorthorpe in 1961 and the totems replaced.
Sold for
£2,900
Royal Fusilier nameplate
A nameplate, ROYAL FUSILIER, from the LMS Class 7P Royal Scot 4-6-0 No 6111, BR 46111, built by the North British Locomotive Co.
Sold for
£10,200
5605 Smokebox
A smokebox numberplate, 5605, from a GWR 5600 Class 0-6-2T built at Swindon in January 1925.
Sold for
£800