Overview
Great Central Railwayana Limited (GCR) was originally founded some 35 years ago. Great Central Railwayana is the oldest established, leading specialist auctioneer and valuer of railwayana, transport related and advertising memorabilia.
The team at Great Central Railwayana has over 260 years combined experience and expertise in the world of collecting railwayana. We are the only specialist railwayana auctioneers employing full time staff and over the years we have developed our own custom built premises in Woodford Halse, which is ideally placed to allow access to the heart of the UK motorway network. This allows Great Central Railwayana to provide a bespoke collection and delivery offering to both our vendors and buyers.
Traditionally we hold our flagship specialist sales in a pavilion at the NAEC Stoneleigh four time a year making it truly an event rather than just an auction. This venue provides full catering facilities allowing you to relax and enjoy the sale. In addition, we hold large railwayana and transport sales regularly in the Oxfordshire village of Bloxham on the edge of the Cotswolds, both venues have plentiful free parking. The locations of Stoneleigh and Bloxham make them easily accessible to both London and the Heart of the U K. We regularly run specialist Ticket Auctions, some are held in Central London locations and also through the medium of the internet. Catalogues are available for our sales, with those for our main sales being illustrated with colour photographs and those for our Stoneleigh Auction having every lot illustrated at no additional cost and distributed post free and free of charge.
Highlights
Great Central Railwayana have been privileged to offer some exceptional items from our vendors and these have included nameplates from Merchant Navy Class locomotives, Royal Mail and Cunard White Star realising £40,000 and £42,000, respectively. Smokebox number plate from 60022 Mallard realising a record £20,000. We have also had the honour of bringing to the market the George Cross Medal awarded to Driver Wallace Oakes having sold for £60,000 the medal is now in the care of the National Railway Museum.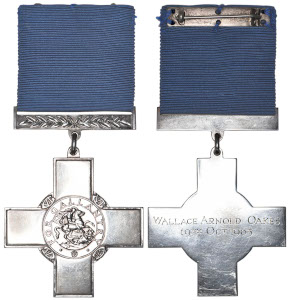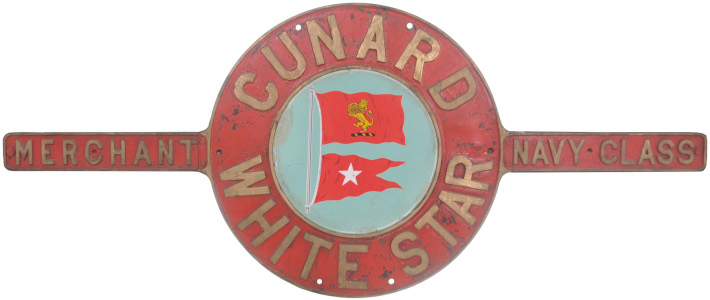 Acknowledgements
Great Central Railwayana would like to thank Robin Fell of The Transport Treasury for his kind assistance and use of The Transport Treasury library of photographs which have been used to illustrate this website.
Railway Children Charity Auction
Great Central Railwayana would like to thank all who supported the auction, both buyers and sellers.
The support of Porterbrook and easyliveAuction.com was invaluable in enabling this excellent fund raiser for the Railway Children Charity.
We are pleased to report that £71,000.00 was raised for the charity – thank you for your support.